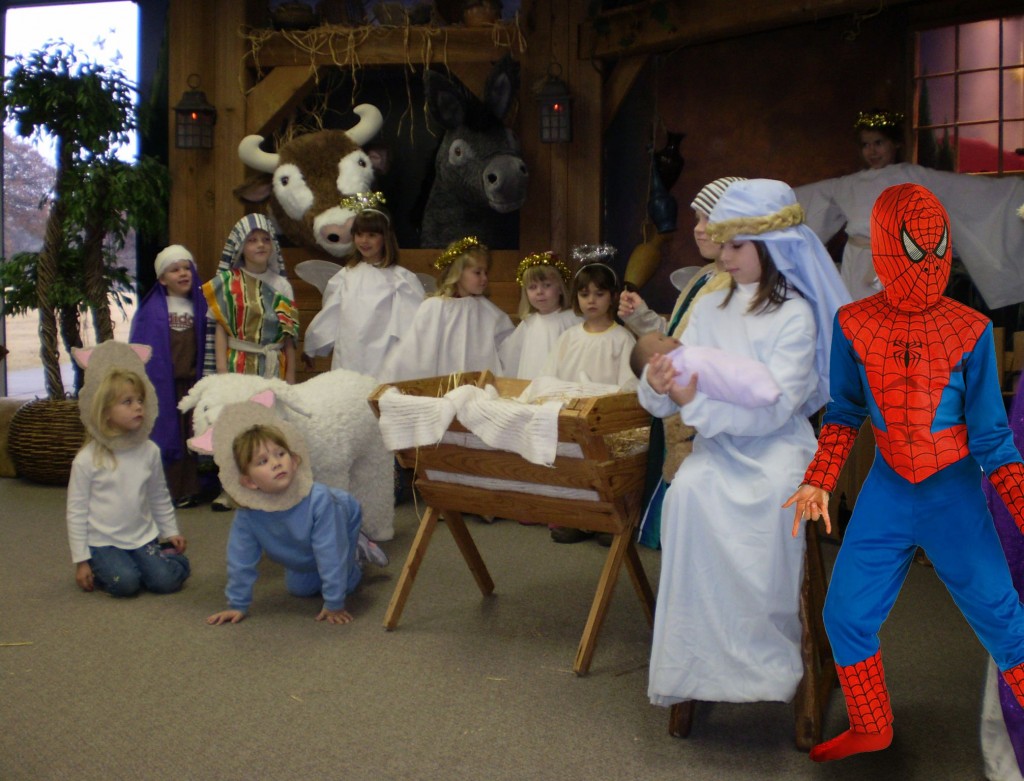 MEMO: To the Teachers and Staff of Holy Spirit Grade School
FROM: The Principle
SUBJECT: Why We Fear The Wolfowitz Children Will Again Ruin Holy Spirit Grade School's Annual Christmas Pageant
Why are we afraid they will ruin the Christmas pageant? Because they do it every year. Sure, they behave like the proper Jewish children they are during the rest of the year. But something about Christmas and the reenactment of the birth of Christ sets off their "wild banshee switch."
You can see it in their eyes starting in early December. Some sinister change occurs within them.
That is why we the administration of Holy Spirit Grade School have taken every precaution this year to guard against any more "Wolfowitz incidents."
Wolfowitz Silence Is Golden
All of the Wolfowitz boys have been given silent parts in the children's choir. They have sheet music containing only whole rests. This should ensure that this year Joseph will not show up dressed as Spiderman or Batman as has happened in years past.
With Rusty Wolfowitz singing his whole rests, we find it unlikely, that Joseph will grind against Mary and then fling open his robe to reveal a Christmas tree underwear and subject the audience to a song and dance routine of "Oh Christmas Tree."
Operation Contain Jenny Wolfowitz
Now that we have Jenny Wolfowitz handing out programs and greeting people at the church door, we have no reason to think that she will again manage to replace the Baby Jesus with an Optimist Prime robot, or any similar such none-Jesus object.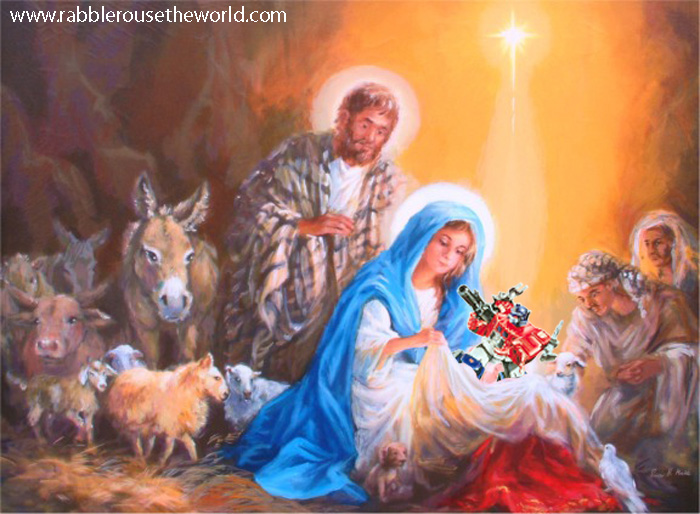 To further ensure a smooth Christmas pageant, we've hired a private security guard to search all Wolfowitz children as they enter the church. Had we taken this precaution three years ago, it would have been unlikely that a Scarlet Macaw trained to squawk, "Who let the dogs out!" could have been released in the knave of the church. Everyone thought it "hilarious" until we had to call animal control and put the poor bird down. It wasn't the bird's fault.
No Wolfowitz Bathroom Breaks
In conclusion, we know that the Wolfowitz children are innovative and resourceful. They never stop thinking of new ways to ruin the annual Christmas pageant. Because of their grandfather's generous endowment, we cannot expel them and must allow them to participate in the pageant in some way.
But we must watch them like hawks. And NONE of them have permission to use the restrooms at ANY POINT of the night. No matter how much they beg. No bathroom breaks for Wolfowitz children! We don't want a repeat of "The Great Flood." . . .
All teachers will be given Walki-talkis to report any unusual Wolfowitz activity to central command, which will be set up in the teacher's lounge. The head custodian, Buster, has been given pepper spray and a Tazer. I have given him my orders to use any and all methods of containing the Wolfowitz children.
We CANNOT let the Wolfowitz children ruin Christmas again. We simply cannot.
Image credits, Andrea C. Johnson