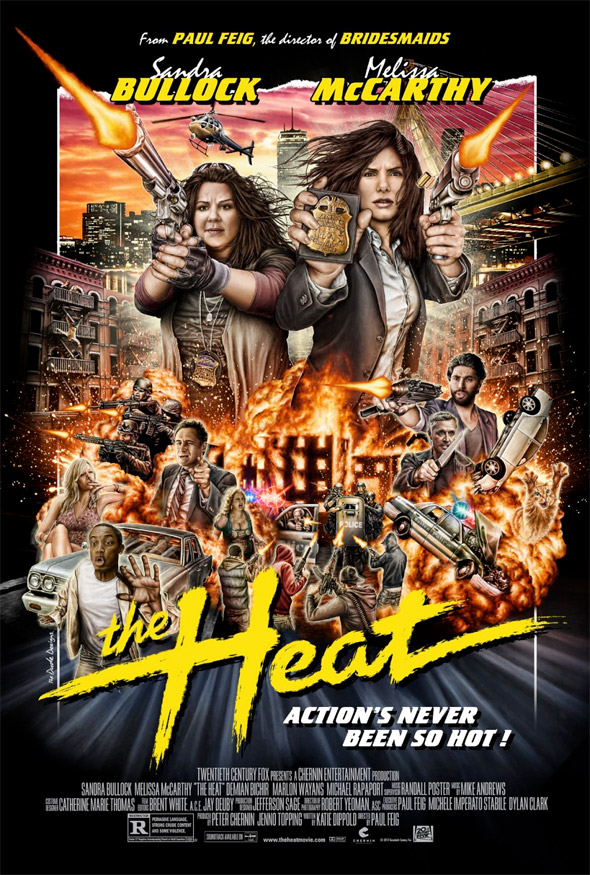 BOTTOM LINE: Take or leave this one, unless you got some extra cash or love Melissa McCarthy. Otherwise, let's hope "The Heat 2" makes good on the promise this one shows.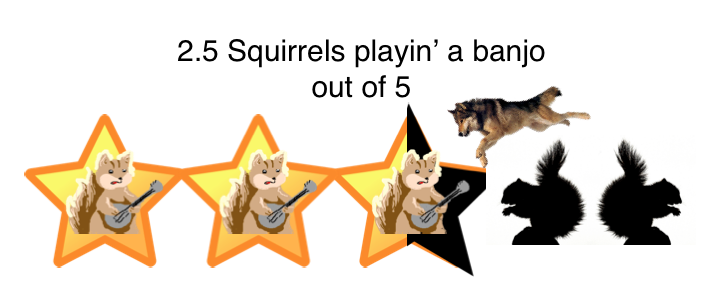 "The Heat" has been out in theaters for a bit, and I'm sure most of you who wanted to see this already have, but I decided to check the flick out after reading a particularly humbling and fun interview with its director Paul Feig. Since this is one of the year's bigger profile comedies, and Feig is a cult comedy name that struck gold last year with "Bridesmaids," I figured it wasn't too late to throw my critic hat into the ring. The least I can do as a "Freaks and Geeks" fanboy is check out the newest of his Legit Chick-Flicks.
First off, I thought "Bridesmaids" was great: written by women, starring women, all facilitated by Feig, a stuffy-looking grownup hipster with a good sense of comedy. There was humor, heart and – of course – an explosive diarrhea scene. Unforgettable. With "The Heat", Feig's added out a new pony to his stable of tricks: violence.
In the film, Sandra Bullock plays Sarah Ashburn, a priggish, introverted-yet-arrogant hotshot FBI Agent who desperately wants a promotion. In order to get the promotion she so desperately desires, Bullock heads to Boston to track down a drug lord known as Larkin. She meets Boston PD's roughest and crudest detective, Shannon Mullins (played by Melissa McCarthy). McCarthy catches wind of Bullock's plans to hunt down the drug lord. The movie is filled with gunfights, deaths and plenty of blood.
Really, the story is like any of your standard buddy cop movie plots: unlikely duo is forced to partner up, as they uncover more clues they stop hating each other and actually begin to like each other, they get suspended from the force, and eventually go rogue and solve the crime themselves. It's "Lethal Weapon" with ladies meets "Starsky and Hutch" without the camp.
Most of the movie is scenes between Bullock and McCarthy – long, wordy standoffs between the two calling attention to their differences. When McCarthy says, "bull shit," Bullock corrects her by saying "bull poo poo." When McCarthy tailors Bullock's conservative clothing so they'll blend in at a club they're investigating, Bullock tries to give McCarthy a makeover too (she looks like Roseanne if she was in the Hell's Angels… the entire movie) and McCarthy starts shimmying and refuses: "I put out my sexuality through motion. Once I get going, I get going." That line made me laugh, mainly because of McCarthy, who leads the film's physicality charge, adding, what I believe to be a bit of a slapstick x-factor, albeit it a smallish x-factor.
I laughed, and I wasn't bored, but I couldn't get over the friction between the two stars. Bullock felt flat on the screen for the first half. Maybe she was worried if she was slightly charming she'd be retreading her character from Miss Congeniality? It was obvious from the beginning that McCarthy was stealing the show, and forcefully.
When movie stars are dropped and into a stereotypical plot, you expect them to shine. This is intended to be the Bullock/McCarthy show, but unfortunately, this two-handed tale can't really find a happy balance.
I will say this – the movie gets a real sparkle when Bullock's character has a semi-catharsis and becomes more of a badass. She needed to though because McCarthy brought the same 'roid rage, foul-mouth energy to every single scene. And after 50 minutes of one-sided scenes, something needed to change.
One of the more fun things about the film is the slew of cameos, from brilliant to bland. Damon Wayans plays an FBI underling and comes across as charming with a bit of a mystique. Spoken Reasons, a "professional youtuber," is a scene-stealing drug dealer with comedy chops; I expect he'll be popping up in more movies soon. In the film, McCarthy has a family full of bumbling Bostonians that includes Bill Burr, Michael Rapaport and Jane Curtin. One scene has the whole family crammed in a minivan and it's like a fun clowncar full of bad Boston clichés. New York's own Chris Gethard (The Chris Gethard Show) makes an appearance as a goofy clubber and Gabe (Zach Woods) from NBC's "The Office" does a bad job with the few lines he has as an EMT. A real slew.
And in true Feig fashion, there's another unforgettable scene. One of the most cringe-worthy bits of film I've seen since "Hostel", all taking place in a Denny's. I won't tell you what it was but, DIY tracheotomy. Any way you cut it, when Feig goes for it, he really goes for it.
The under-appreciated music supervisor Randall Poster (The Hangover series and Moonrise Kingdom) put together a great soundtrack and the much-beloved cinematographer Robert Yeoman (every Wes Anderson movie) rounded out a solid crew.
"The Heat" is a good thing, mainly because Fox has already greenlit a sequel, again to be directed by Feig and written by the film's writer Katie Dippold (Parks and Recreation, MADtv). I truly believe that the sequel will allow Dippold to get to the sparkle faster and we won't have to wait for Bullock and McCarthy's characters to be established.