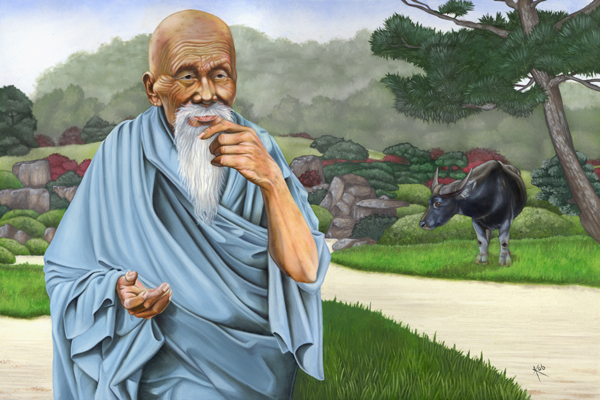 Hello my students. It's me, Lao Tzu. Though it has been many years since I have updated my classic work the Tao Te Ching, it is time for me to write a new version for our modern times. 
In the coming weeks I will be rewriting and releasing all 81 sections. 
Please pay careful attention to these lessons to put yourself in a frame of mind to understand. Also, remember not to put your green tea next to your computer keyboard. I just spilled mine and now some of the buttons don't work.  -Lao Tzu
TEN
Nurture the darkness of your soul until you become whole. Can you do this and not fail? Can you remember to turn the stove off in thirty minutes? Can mommy leave you with one important thing to do and have you do it?
Giving birth and nourishing, making without possessing, expecting nothing in return, to grow yet not to control, this is a mysterious virtue. And mommy went through all that to have you, so don't let the meatloaf burn again.
<Previoius Next>
(see original text for chapter ten of the Dao Te Ching)