We will keep it short and will reward you with squirrels playing banjos along the way.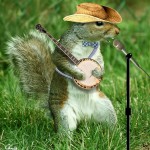 In addition to our columnists,  RRTW also accepts submissions from freelancers. We like off-the-wall takes on regular things, or regular takes on off-the-wall things. We would rather go on the defense of a worthy cause than attack an appalling one. Overall, we want posts that leave people with one more thing to smile or laugh about in the world, not another thing to sarcastically snicker at.
Rabble Rouse The World maintains it's membership to the National Swashbuckling Society by publishing only original content that has not been previously published elsewhere. We are rabble rousers though, so there are exceptions. Rights remains with the writers at all time. By submitting and agreeing to publication you are granting one-time North American and anthology rights.
You can query us or send us completed manuscripts.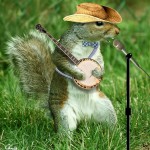 What sort of stuff are we looking for?
We are a rabble rousing site that likes to think and laugh and put on silly wigs and dance around in mud puddles while listening un-ironically to Savage Garden. We publish the good, better and best writing/web video shorts that has two or more of the following elements:
Humor, Society, Art, Culture, Reviews, Politics, Travel, Music, Pirates, Hamsters in silly hats and Savage Garden allusions.
We like cheesy visual art.
We wish more people would send us comics.
We accept original memes.
We wonder why if it's because of the pirate hat that people don't send us comics.
Send submissions, queries and pictures of squirrels playing the banjo to
Rabble [at-take-that-spam-bots!] RabbleRouseTheWorld [Dot] Com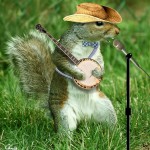 Payment and Lack Thereof
We cannot currently pay our freelancers. But we're working on this. We do respond personally to each and every submission and query. In the rock-paper-sissors of life, feedback beats form letters.
Please at least read one post before sending a submission. That's a polite habit. You would never travel to a foreign country without first finding out if your bear costume will offend the locals.