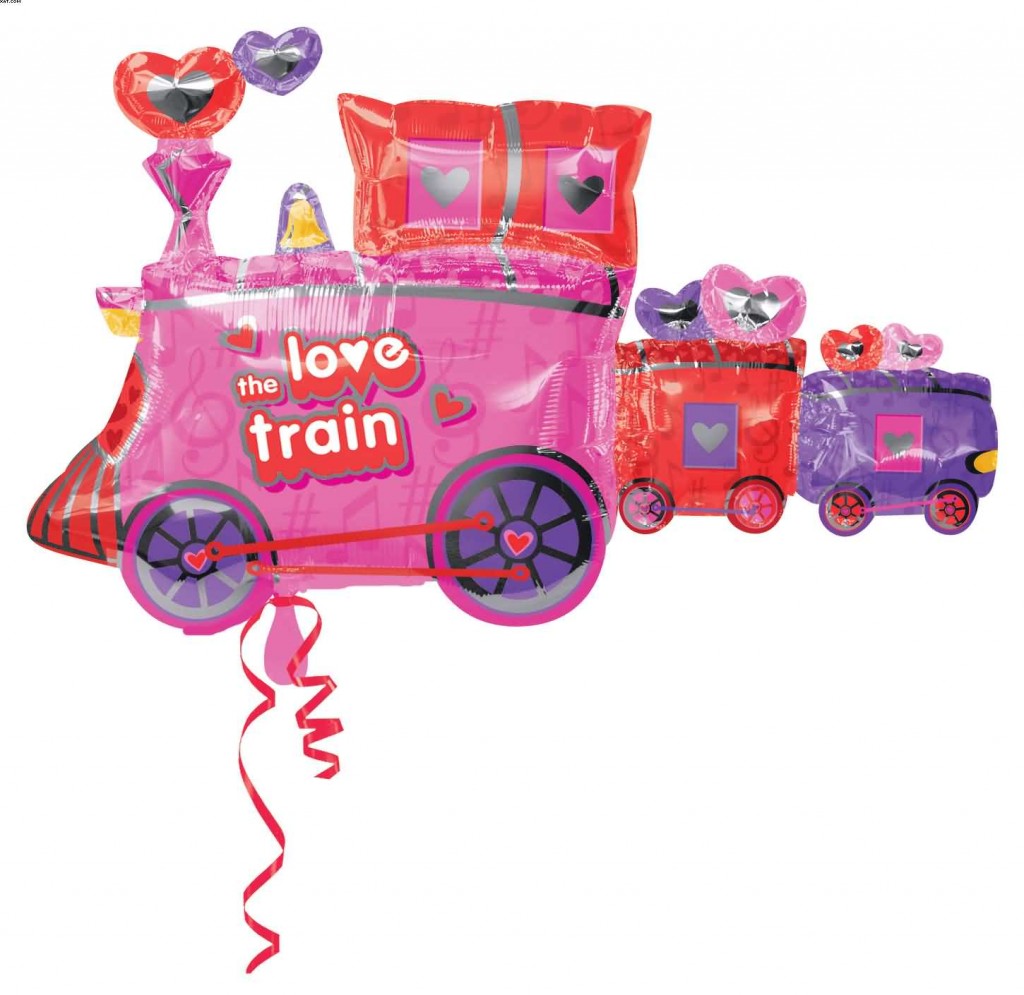 Here I am, riding a train on Valentine's Day. By the time you read this it will no longer be Valentine's Day, but that's ok. I imagine romance is still be lingering wherever you are and will be in the air for weeks to come, because that's what V Day does, right? It makes people feel happy and loved and not at all under any sort of crippling pressure to find meaning in life through mating. My point: nobody ever gets depressed on this yearly jour d'amour and everyone wants to keep magic going, so my story is relevant no matter when you read it.
So, again, here I am. Riding a train on Valentine's Day. My betrothed and I are making our way through snow, sleet and rain, down to the beautiful state of Virginia. After all, Virginia is for lovers and that is where we are getting married later this year. We are on a wedding planning expedition. One might think that the situation couldn't get more idyllic, but that person would be completely wrong, because this man of mine has just turned to me and spoken the most perfect words:
"What if our ring bearer stops to poop on his way down the aisle?"
The ring bearer is going to be our dog, so the question isn't completely off base. And in the moment he asked, I knew it
would be pretty perfect if Stanley popped a squat in the middle of 150 guests. Why? Well to answer that question, I'll have to give you a bit of background information. Which brings me to the real subject of this piece. I know you've all been waiting for this with bated breath, and I'm not one to disappoint.
This is: Our Engagement Story.
The day after Thanksgiving, November 29, 2013, my boyfriend and I had plans to take a morning drive through the Blue Ridge Mountains of Virginia. I'm not opposed to a nice view, so when he made the suggestion I agreed easily. Before we left the house, however, the conversation turned to the possibility of a hike. I reminded my dear that we are not a hiking people and felt satisfied that such foolish ideas were banished from the day's activities.
When we got to the particular highway that would take us through the mountains, we found it was closed due to ice. Well we made a nice effort. Can't control ice, now can we? I suppose it's time to go ho—
Not to be dissuaded from the goal, my fellow veered the car off onto a side road that went straight up into the snow peaks. Honestly, when I think back on this, I see the road as basically vertical, but that might be an overstatement. Regardless, we were in a tiny car that was driving way too fast for the amount of slick surface I saw up ahead.
"You're going to fast."
…
"I'm scared."
…
"Let's turn around."
…
"Seriously, slow down."
Finally, in return I got:
"I bet the ice goes away after a while, let's push through it."
Relief came in the form of several elderly ladies out for some cross-country skiing. We pulled off to the side of the road to ask, I thought, how to get closer to sea level safely. Instead, my honey rolled down the window and said:
"Hello ladies! Can any of you suggest a place to hike around here?"
Now it was my turn for silence.
Following their pointing fingers, we drove forward a few hundred yards and happened upon an overlook—it's still not entirely clear what it's looking over, because it was fairly overgrown. We got out of the car. Our dog was with us and he started scampering about in patches of snow.
"We're not hiking. Stanley, come back!"
After about three minutes at this overlook, I decided it was time to go home. At this point, no one could say we didn't try. I put the dog in the back seat and had my hand on the front door. My beau piped up:
"Can you just give me a minute?"
And then we were engaged. He asked, I said yes.
Now that I was in a festive mood, I let the dog out of the car and entertained the idea of following a short path towards the trees. Fortunately, we decided we should just take a picture in front of the overlook's sign instead. Turning to look at it, we found the pup having some bathroom difficulty, most of it on him rather than the ground. Lacking anything of use, we cleaned him off with snow bits.
Then we stumbled on a deer carcass. Well, deer spinal cord attached to entire deer head. Time to go home.
And now you see why the ring bearer pooping during the wedding ceremony would be the icing on our relationship cake—if it happened a second time, it could really be our thing.
Happy week after Valentine's Day, everyone. Let's keep romance alive!