BOTTOMLINE: Don't be a hater - go see this.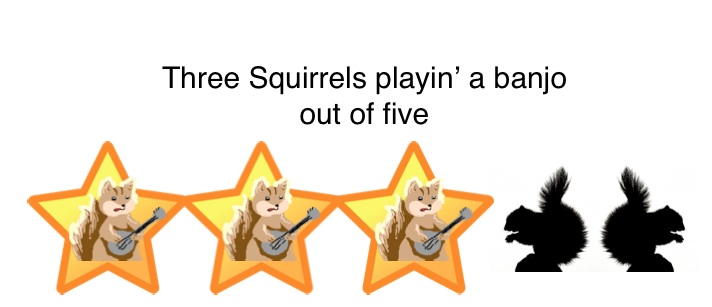 We're The Millers
Rated R, 1h40m runtime
Directed by Rawson Marshall Thurber
I tend to be a skeptic when it comes to movies – especially studio comedies. When I saw the trailer for "We're The Millers" I thought, gee, this looks like a movie full of phone-ins and easy actor paydays. But I was glad, no… pumped, after I saw the movie.
Jason Sudeikis plays David Clark, a small-time pot dealer who gets robbed (in a major bummer scene), and is forced by his supplier Brad Gurdlinger (Ed Helms playing a fun asshole) to smuggle a "smidge and a half" of weed over the Mexican border. In order to avoid suspicion, David ropes in his stripper neighbor Rose (Jennifer Aniston), his nerd-loser neighbor Kenny (Will Poulter) and homeless early stage crust punk Casey (Emma Roberts) to pose as his family. They're the "Millers."
Most of the humor comes from the characters' pressure to maintain their Miller aliases in the face of breaking the law — and getting hunted down by a Mexican druglord. Sudeikis, IMHO, establishes himself as leading man material. He has a gift to deliver lines in unexpected ways, pulling jokes out of nowhere. His performance channels early Chevy Chase: finessed, complex but unwilling to become sappy and "transform." Aniston delivers a performance that's up there with "Horrible Bosses," proving once again she has comedy chops and still looks good scantly clad. Poulter steals the show as the goofy, uncoordinated "son" Kenny, playing up virgin awkwardness. He also provides the movie's only nudity… BRUTAL ELEPHANT-MAN NUTS.
I think this was funnier than "Horrible Bosses," (Sudeikis and Aniston's last team-up), and here we actually get a solid two-minute striptease! And for all you comedy heads, there are killer cameos from Thomas Lennon and Ken Marino (The State), Nick Offerman (aka Ron Swanson) and Kathryn Hahn ("Wanderlust" and "Parks and Rec").
I disagree with the naysayers out there. Sure, it's a farfetch'd story, but there's nothing gimmicky about the comedy. I think the director, Rawson Marshall Thurber ("Dodgeball"), has moved a little closer to the promised land of being accepted by comedy purists. Everything is earned, nothing feels forced. And hey, I genuinely laughed.