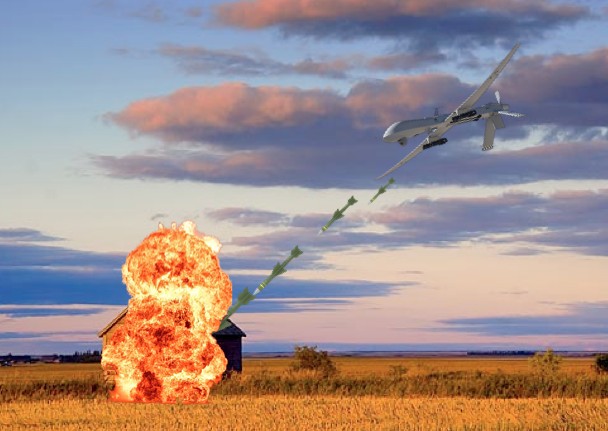 "And God bless Laura, Mary, Carrie, and Grace," Pa continued with his prayers, not blinking an eye, as a barn exploded in the distance. My family, The Ingalls, are no strangers to things being blown up.  The year is 1874, we live on a prairie, and the US is conducting drone strikes on said prairie.
At first, everyone had a theory as to why these grey, large birds were dropping explosive, cow-sized feces on the prairie.  Mr. Lars Hanson, the man that founded Walnut Grove, seemed to think it was because he was a southern sympathizer during the Great War.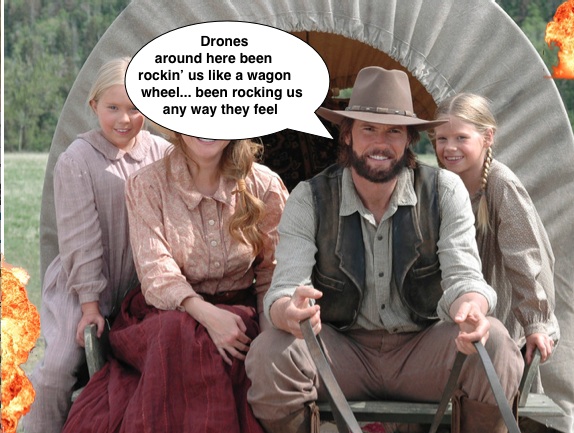 John Carter, the town blacksmith, thought that Sean Carter, the son he long since abandoned, wanted to take over more than just all of New York – he wanted the prairie.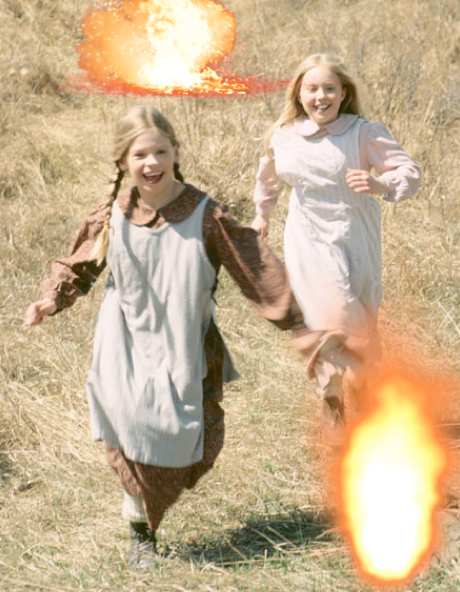 Either way, the town physician, Mr. Baker, said all of the radioactivity was not good for prairie living.  We didn't give it much thought  until our prized cow, Bessie, gave birth to a three eyed cow/goat/pig.  It looked like something spawned from hell, but with a dollop of Ma's home churned butter, it was freaking delicious.  Soon the townsfolk were clamoring for more of Bessie's offspring until her babies were sold faster than she could birth them.
At first, the townspeople were not welcoming of the new surveillance birds.  "I'm going to shoot it down and have it for our Christmas feast!" Pa shouted, running towards it with a musket.  The bird quickly put him in his place by dropping a missile onto his smokehouse. Pa wouldn't admit it, but I think he was a little bit tickled that he didn't have to cure his meat that season.
Eventually people got used to the them.  We even learned that they weren't birds at all, but they were called drones.  The U.S. government commissioned these drones to take surveillance and keep the town of Walnut Grove in check.  The poor Oleson family perished in one particularly horrifying strike, but I daresay the women of Walnut Grove will never wear petticoats that land above their ankles again!
Prairie living is simple.  Children attend the same school until they are 12 years old. After that they either help out on the farm or start a family of their own.  Chores are done before sunrise.  Butter is churned, eggs are gathered, cows are milked, and barns are occasionally blasted to smithereens.
I'm becoming a woman, and the time is nearing for me to tell Ma and Pa that I have no intention of sticking around the prairie and popping out babies.   I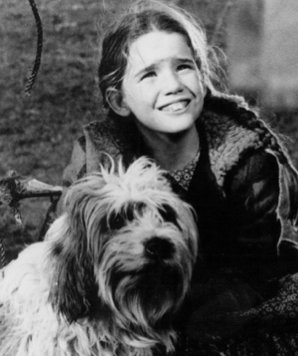 always knew, even as a little girl, that the prairie was no place for me.  I had a taste for adventure, and a thirst for blood. The arrival of the drones was like a sign from God.  And I knew from the moment I saw them, that I wanted to be a pilot that controlled one of the unmanned missiles.  I want to sit in front of a screen and choose who lives and who dies.
When Jonathan Bingby sees his life flashing before his eyes, and his family disappearing into a burst of smoke and flame, I want him to remember the day he pushed little Laura Ingalls Wilder into the Big Blue Creek.  I want his next door neighbors, whom I will graciously spare, to know that I am a merciful woman, and to tread very lightly indeed.  The prairie is my prison, and soon it will be my swan song.