In Iceland musicians are categorized into one or two categories. There are troubadours and there are "troupas". Troubadours are musicians' musicians, writing and preforming their own innovative songs and flinging their lyrics and melodies into an audience of eager ears. Troupa, you'll notice is a shortened version of the word troubadour. Typically it is not a compliment, like when Alfvor mocks Olvaldur after his set of American cover songs and says, "Olvaldur, you're such a bloody troupa."
Bismarck, North Dakota, my hometown, is a place of troupas. Though this will shock no one, when I am back in my hometown, I go to bars and the music generally consists of yawning top 40 jukebox or live top 40 covers. So it is refreshing to be listening to the innovative music from recently formed Bismarck band, The Last Echo.
Their first EP, "Leaving California" is five tracks of acoustic rock which seems to remember pop punkier days and takes me back a bit to younger days of fist pumping to the sounds of The Starting Line.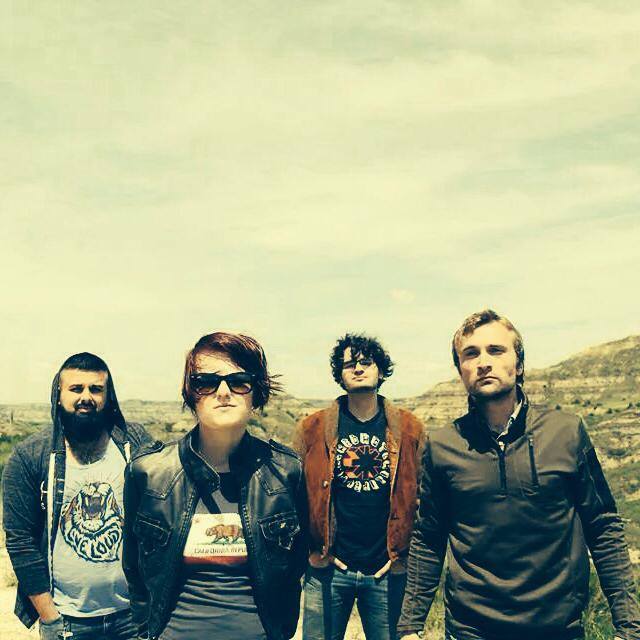 Have I ever told you how much I love male/female vocal combos? Have I ever sat you down, poured you a whiskey, lit a big cigar and told you how much I love male/female vocal combos that mix as seamlessly as sugar in lemonade? Well, I'm telling you now, and David Mau and Nichole Bloom work together as wonderfully as two toga-clad troubadours dancing in the moonlight.
Their lyrics are poetically imbibed and coast positively on their acoustic rock waves on songs like "Leaving California": "Catch me while I'm coasting on your confidence / Trusting on the feelings that you never meant."
Go ahead and Cry begins with funky Mau singing "You're up down, your up down baby now" joined by Bloom who jumps in to tell you giddily about "The girl who lives inside of you."
The Last Echo is the most exciting new troubadour outfit to splashing in the troupa filled pond of Bismarck in a while. Loving my hometown like I do, I'm thrilled that this quartet is out there singing their heart out. Check out their EP "Leaving California" here and watch out for their upcoming album Double Disc—it's Midwest borderless music with something worthwhile to sing about.