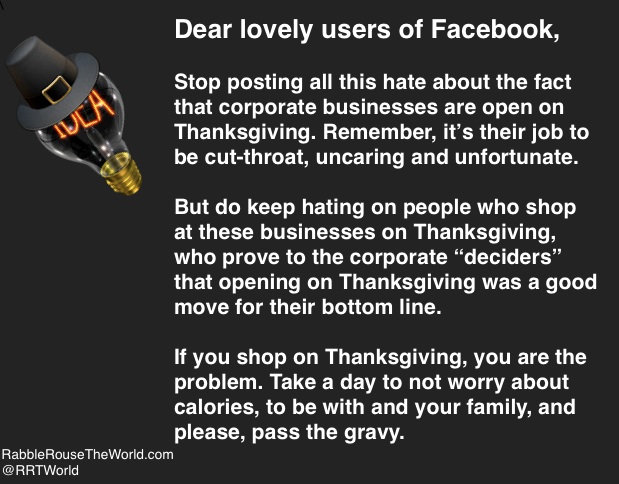 Dear lovely users of Facebook, 
Stop posting all this hate about the fact that corporate businesses are open on Thanksgiving. Remember, it's their job to be cut-throat, uncaring and unfortunate. 
But do keep hating on people who shop at these businesses on Thanksgiving, who prove to the corporate "deciders" that opening on Thanksgiving was a good move for their bottom line. 
If you shop on Thanksgiving, you are the problem. Take a day to not worry about calories, to be with and your family, and please, pass the gravy