Rabble Rouse The World is regretful to inform our readers and supporters that our Dog Literacy Project has been left with no choice but to expel one of it's students. Wasabi, a two month old Acadia.
Due to his chronic disobedience, lack of respect and insistence on urinating in the kitchen, Wasabi has been kicked out of the Dog Literacy Project. For those who see this actions as drastic, just look at this picture of Wasabi being naughty: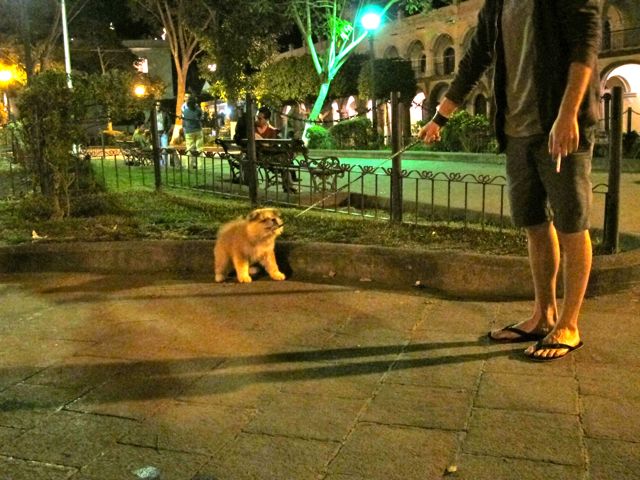 If that didn't convince you, look at this video that captures the extent of Wasabi's naughtiness:
We wish Wasabi could have been more like Kila, the Dog Literacy Project's first graduate. But unfortunately Wasabi is more like an exploding care of dynamite.