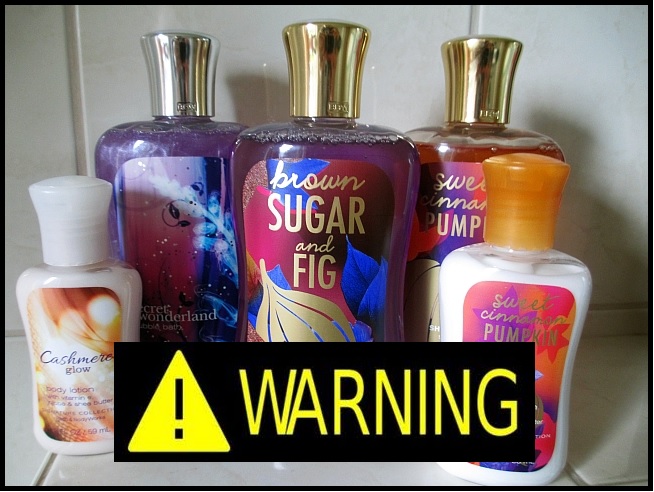 TAMPA,FL—After analyzing the recent attack of a young girl at a Bath & Body Works store, scientists have now theorized that food-scented cosmetics could be creating dangerous associations between food and the human body.
The 12-year-old victim, Mandy Smith, was sampling new lotions at the Bath & Body Works in the International Mall when she was approached by 11-year-old Evan Frank, a classmate of Mandy's at Davidsen Middle School. Mandy extended her arm for Evan to smell the new scent, Sweet Sticky Bun, when Evan began biting her repeatedly on the arm.
"At first I thought it was a joke," said Amy Smith, the victim's mother. "But then I saw the blood on the floor … it was horrific. I couldn't believe little Evan was biting my Mandy."
Mandy suffered deep gashes to her arms that required a trip to the ER and several stitches, but she is expected to make a full recovery. Police are still investigating the incident and no charges have been filed.
After media dubbed the incident a "zombie" attack, the case was assigned to leading CDC neurologist Dr. Alex Brown. To explain what might have caused an otherwise normal child to attack, Dr. Brown says the attack may be explained by the mysterious effect smell has on the human brain.
"We've long understood the power of smell and its connection to memory. However, we are still studying what happens when we assign smells unnaturally—like giving shower gel and body lotion the smell of vanilla or apples, which are food smells. When this happens, we are basically creating an unnatural association between food and the human body.
When asked if cosmetic companies like Bath & Body Works could be to blame for this type of attack, Dr. Brown says it's likely. "While we can't know for sure what caused the attack, we can use common sense to say that if you make yourself smell like food, someone may want to take a bite."
Surprisingly, the Bath & Body Works attack is not the first of its kind. In fact, 9 similar cases occurred throughout the U.S. last year. Police are now investigating the eerie similarities, including the fact that almost all victims are female and most use food-scented lotions. Dr. Brown says these incidents clearly illustrate a growing threat caused by the cosmetics industry.
The variety of food-scented cosmetics has sharply increased over the last decade with scents ranging from classic vanilla to cucumber melon to sweet cinnamon pumpkin.
Neither Dr. Brown nor the police will acknowledge these incidents as "zombie" attacks, but both warn against wearing food-scented cosmetics including soaps, lotions, shampoos, lip glosses and hand-sanitizers. For now, police say, it's better safe than sorry.