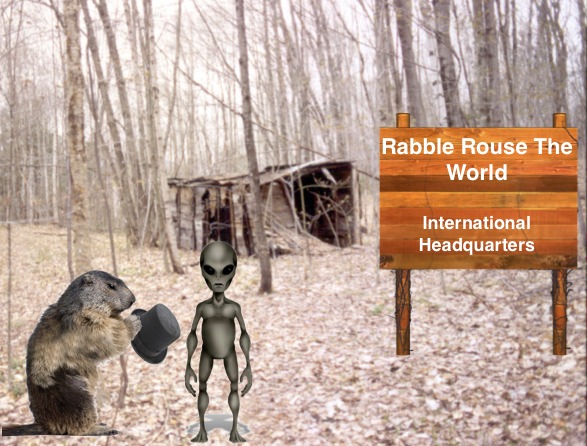 Things are afoot. Spring is here. Sara Roan is employed again. A pallet of hilarious writers from Chicago have just arrived from Craigslist (cough, Liz Garcia) and have been making all of us at the International Headquarters lose our shit laughing. At the office the groundhog, emerged from his hole, saw the alien's shadow, and then ran away to Vegas where he is preforming on Celine Dion's shoulder. This can only mean one thing, spring is going to lead to summer and it is going to be awesome and Rabble Rouse The World books is accepting submissions for our second annual anthology of Bushwick Poetry.
We are also accepting ideas for a title, are open to artwork submissions to decorate the book, and won't complain if you send us pictures of grizzly bears (if your grandaddy is still talking crazy shit, we want to know about it in your submission).
Guidelines:
Please attach an MS word documents with up to five poems (English or Spanish) and send it to BushwickPoets [at] Gmail [diggity-dot] Com.
We will be accepting submissions until July, 15th.
We are open to anything that you consider poetry.
We're not above reprints.
We are above angry, cynical tirades that pretends to be poetry.
Last year we accepted poetry only from poets living in Bushwick, but if you hang around le scene of Bushwick, if you drink in Bushwick, pet dogs in Bushwick, or have ever fallen in love with a dreamy hipster at the end of a Bushwick bar, then send your work our way, Por favor!