I Billy Williams, master of the open range, swear an oath. I shall become a learned scholar and learn the most compelling ideas of all the libraries. I, the same b.w. who tipped the cow after the record setting beer bong, am here to tell you that my studies will not temper my relationship with Old Henry Whiskey. A promise is a promise.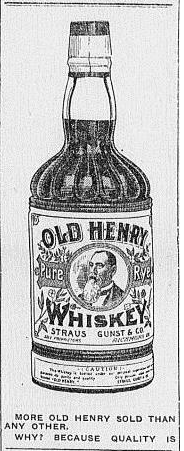 After sending out my many letters to universities, I also applied to the dog literacy project on Rabble Rouse The World and was promptly accepted and given a position of columnist. So every Wednesday, the Sabbath of the Pagans, I get to write in the Urban Ranger Column. Wednesday is also the day I will now be eating lot of chicken wings, since the editor who gave me the job, Aaron Armstrong, is paying me in chicken wings. There has not been discussion yet about whether or not these are to be boneless wings. If they do not include buffalo sauce, then I outright stage a coup and boycott the hell out of Rabble Rouse My Horse Foot.
I have done some preliminary research for my buffalo wing paying gig and found that writer Lindsey Shaw is subletting an a room. I and my menagerie of exotic animals will be be happy to lease, so long as buffalo wings are an acceptable form of payment. Jack Strap, my pet wolf is an endangered species, and can only eat live chickens and rabbits, which I keep in portable hutches.
I found myself nodding my head and raising my bottle of Old Henry Whiskey in the air as I read thoughts that thanksgiving is a time of relentless gluttony. As a known glutton, my thoughts on the matter are as definitive and objective as they are universal–words I used on my college applications.
Since the dog literacy project's cirrocumuli are based on the premise of a free-for-all, I have decided that me first course will be to study known scholar Andrew T. Post who writes about Aristotle and Rueben Sandwiches on this site. I will study him from a feminist post modern nihilistic prospective, words I read in a thick, leather bound book.
I will also study in my next online course Rabble Rouse writer Sara Roan from a a Marshallese cross cultural perspective. Sara Roan, it seems, is growing up. But while she is growing up, I have come down with Benjamin Button syndrome and I am staying out later than ever, partying harder and chasing whiskey with more whiskey.
I have read of the Dog Literacy Project past graduate, Kila. Kila is an inspiration to hopeful scholars like myself. I related very much to Kila's poem Ode to Bacon. Yes Kila, "Be it morning or noon or night / You will always make life bright."
I feel that way about bacon too. In fact, there is bacon grease covering the keyboard write now since I am eating it with my bear hands.
Well, time to make more bacon.
– Billy Williwams