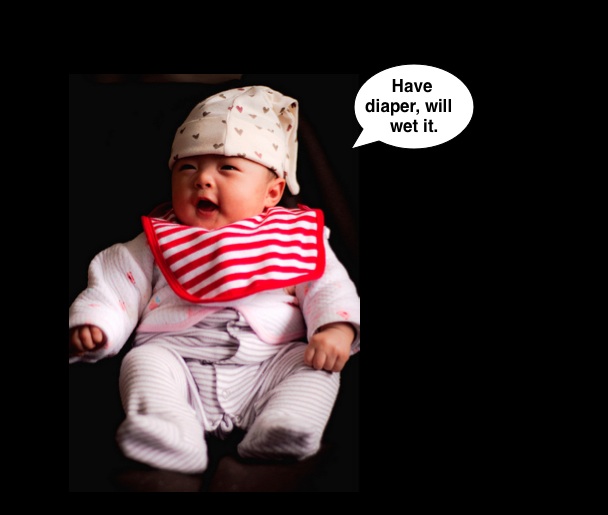 I've never been so broke in my life as I was when living in Philadelphia.  My parking tickets exceeded my income.  I decided that babysitting was my answer.
The problem was nobody had a reason to trust me with their children.  So I falsified my credentials in an ad on Craig's List. It inferred that I was a combination of Mother Teresa and Mary Poppins.  I listed The Brady Bunch and Jolie-Pitts as my references. So, I wasn't too surprised when, I received a phone call requesting my services.  
I had a hard time understanding the lady, but she said she would be in Philadelphia for a conference with another family.  I would watch three children in a hotel room for the weekend, and it would pay enough to cover one handicapped parking ticket.  After a few questions that I charmingly answered, I was hired.
The following Friday night I arrived at the Mariott in a button-down shirt, with neatly manicured nails. In the lobby, an Indian woman waved at me and I quickly went to her. 
As the elevator ascended, she told me that another family's nanny couldn't make the trip, so I would be watching their kids too. I quickly did the math, and realized that I would be taking care of seven Indian children in one hotel room.  That gave each person, including myself, about eight inches of space.  I desperately wished for the elevator to cease its upward journey and instead plummet straight to hell.
The families introduced me to their children as "Auntie Liz", and I promptly forgot all of their names.  I was given five instructions per child.  Half of them wore diapers, which were to be changed every ten minutes. They then told me that I couldn't leave the room.  So much for the field trip to the hotel bar!  When the adults left, I went to the window, bit my nails and looked down, wondering if the fall would kill me or just paralyze me for life.
 One baby immediately began crying.  I sang to them, "One little, two little, three little Indians…" in a shrill, desperate Richard Simmon-like voice, and against all odds it cried harder.  The oldest girl told me she was bored, and the other children started screaming "We're bored, Auntie Liz!"
Just then, the pizza  that the parents had ordered for their offspring arrived.  I forced slices down everyone's throats.  I knew from personal experience that a full belly was conducive to sleep.  I then changed diapers.  This did not go over well and was as difficult as tying a cravat onto a chimpanzee.  I leaned my weight onto Sir-Wets-a-Lot's legs, and used my elbow to hold down his arms.  This gave me exactly one hand to change his diaper, which was clearly designed by Frank Gehry, as architecturally advanced as it was.
The parents came home a few hours later, and I became a participant in the Spanish Inquisition.
Parent:  "Why is Sir-Wets-a-Lot's diaper wet?"
Me:  "He has a tiny bladder.  I just changed him."
Parent:  "Why is my kid saying that she didn't eat?"
Me:  "Because she's a liar!"
The next day, I plodded to the hotel in a messy ponytail, mismatched socks, and bitten nails.  I inhaled fresh air with every step, knowing that soon my nostrils would be filled with stale hotel air and chicken aloo masala. I lifted my face to the sun, wondering if I would ever feel its warm caress again.  My walk looked similar to that of Marie Antoinette walking to the guillotine.  
I taught the kids  "Mother May I".  They didn't quite get it, instead politely asking "Can I, Auntie?"  The first ten minutes were fun – they ballerina twirled and frog leaped..  Unfortunately, the room was miniscule, so we played about 724 times.  My vigor for the game rapidly vanished, until my commands became, "take three giant steps the hell away from me" and "turn around and stay there."   By sundown, I was a broken woman.  
On my final day, I knew that freedom was within my grasp.  I arrived in a strait jacket, oven mitts taped on my hands, and half of my original head of hair.  Although my eyes were now blinking independently of each other, I didn't encounter many issues. Until the small boy began whining, "Gutafeesha!!"  
He continued to chant "gutafeesha" until it became a mixture of screaming and sobbing.  "I DON'T KNOW WHAT YOU WANT KID!" I shouted, exasperated by now.  "He wants Goldfish crackers," his sister stated matter-of-factly.  I turned on her, my eyes emitting sparks.  She couldn't tell me that earlier? I received my $400, and promptly researched the cost to get my tubes tied.