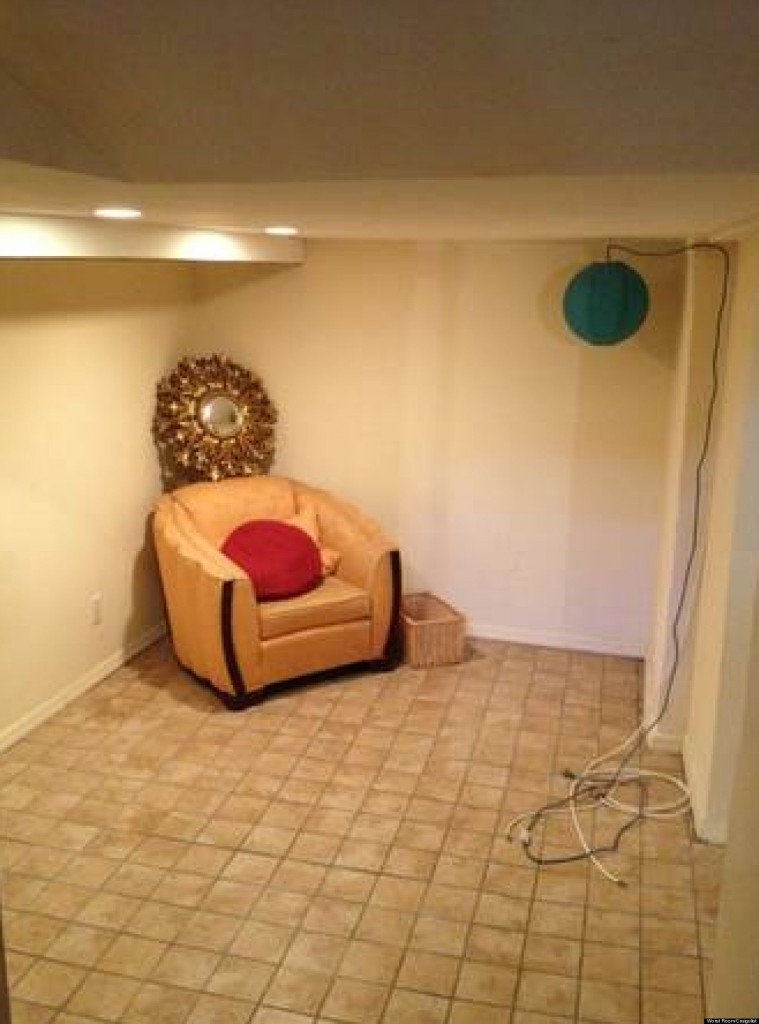 Are you an NYC infant only seven months off the boat? Still painfully broke and abruptly displaced from your last apartment? Want to add insult to that brutality and get even more ripped off than you did for that room with the black industrial sheet for a wall?
We have a spacious room for $800, partially furnished with a bed and desk, complete with hardwood floors and somewhat clean, thin as crepe paper sheets.
You'll share this apt with four other people, all musicians who believe the world wakes up at midnight. The place is tastefully laid out like the set of a horror movie. The doors are based on the movie 1408 with John Cusack and the hallway has been plucked directly from the Shining. Do not let this confuse you into thinking there is fastidious hotel housekeeping. The nightmare continues in both the bathroom and kitchen.
The common spaces are nearly identical to various sets from any of the Saw movies. Complete with month old dishes molding over in the sink, rows of rotted food in the fridge where sight of the appliance's back wall is a mere memory, a plastic dish rack embedded in a few layers of gray film, a black, linear organism of some sort that has been able to metastasize along the counter perpendicular to the sink and faucet and a lovely dirt, hair and food remnant covered floor.
Onto the bathroom, which has not seen a drop of bleach since before Barack Obama was free of gray hairs, features a shower liner that could have very well been the tarp laid down for the clean up of a murder thanks to red mildew long ignored. The decor here was surely inspired by the Dexter series. So chic!
If you're eager to be only one rung above living in a sleeping bag on a subway platform and completely open to inhabiting occupancy even blacked-out, Vodka soaked fraternity brothers would turn their nose up at, respond to the email above for a showing!
Why stop celebrating the horrors that come with the Halloween season just because the holiday has passed? Book a time to come look at NYC's very own crypt today!!!
Pets Are Not OK (as they would most likely be eaten by the cockroaches surely hiding somewhere warm in the apt).